PHALLOSAN forte and PHALLOSAN plus+
The
PHALLOSAN plus+
The now even better extension device for your PHALLOSAN forte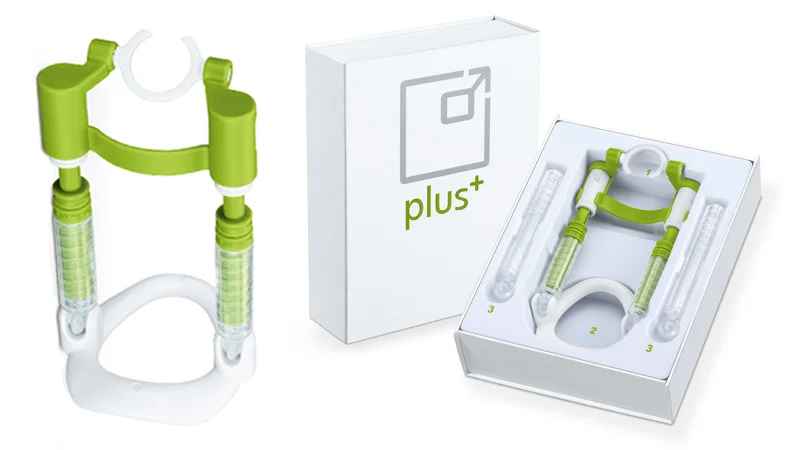 "It works better with teamwork!" - so 5 years ago (2018) we introduced our customers to a new optional pole extension for their PHALLOSAN forte. The PHALLOSAN plus+ bar system not only made it possible for our customers to use a vertical traction direction if they so desired, but it also remedied a shortcoming of our proven and comfortable PHALLOSAN forte belt system that many "power users" complained about, namely that it allowed even stronger traction forces due to its principle. We know from the clinical studies of our orthopaedic belt system that above all continuity in use is the sure way to lasting success in penis enlargement and straightening - and not necessarily the tensile strength, but some simply want more - more tensile strength and more possibilities. Simply a PHALLOSAN plus+.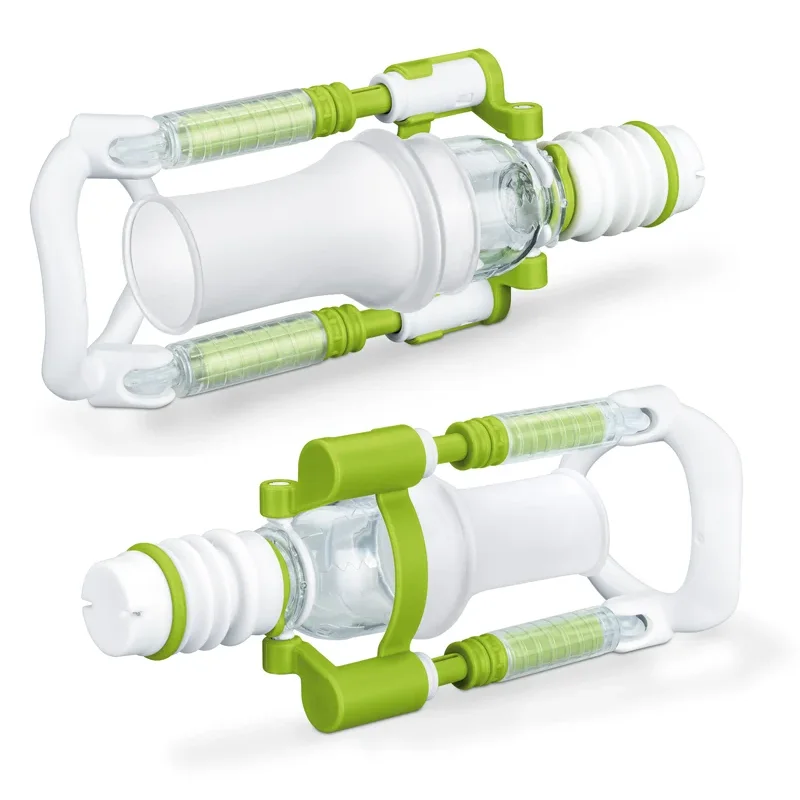 As already written, it works better with teamwork - but that doesn't mean, of course, that you can't make good things even better. With our new PHALLOSAN plus+ we are once again introducing real innovations, this time in the field of bar/pole extenders. In order to simplify the often difficult process of extending the fixtures, we have developed a revolutionary, integrated thread system that largely avoids the need for assembly and modification of the fixture. By simply screwing in or out the threads integrated in the traction fork, the PHALLOSAN plus+ can be adjusted to the correct length in a flash, even while wearing it straight. The short (pre-assembled) transparent threaded sleeves are suitable for penis lengths from 3 to 6.7 inches (8 to 17 cm). For longer penis lengths, the device is disassembled once and fitted with the long threaded sleeves supplied. These are then suitable for penis lengths from 4.7 to 8.7 inches (12 to 22 cm).
The PHALLOSAN plus+ grows with your success - and it's easy and intuitive.
The advantages of the new PHALLOSAN plus+ at a glance
applicable for all PHALLOSAN bell sizes
suitable for penis lengths from 3 to 8.7 inches (8 to 22 cm)
easy adjustment of the traction force even during use
stable traction even over longer periods of use
optional high comfort or high traction
larger, more comfortable base ring
no metal parts, allergen-free materials
easy assembly and disassembly
PHALLOSAN forte and PHALLOSAN plus+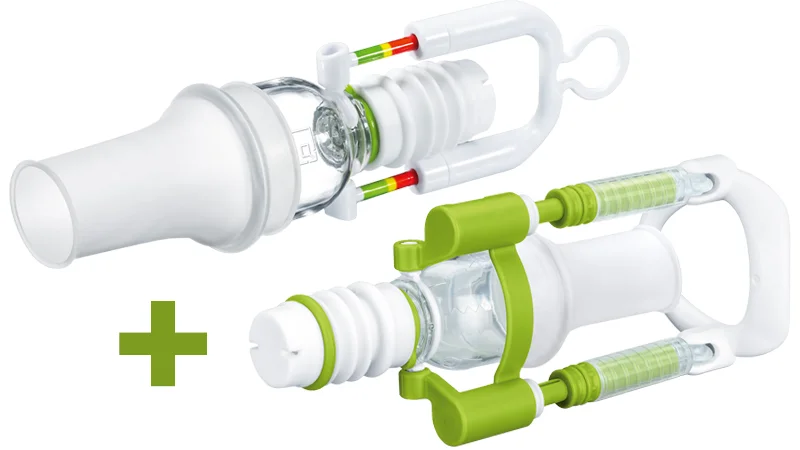 The PHALLOSAN plus+, with our proven vacuum protector system, allows you to permanently lengthen, thicken and even improve your erectile function with over 4.8 kg of traction force.
We are a company with over 20 years of experience in the field of men's health
Dozens of patents, clinical studies, collaboration with world-renowned urologists and government institutions (such as the Faunhofer Institute) have helped us develop products that can help you achieve your goals pain-free, without surgery. Our trademark is always innovation. After the first belt stretching systems, we are now pleased to present a completely improved rod expander as a supplement to your PHALLOSAN forte system.
PHALLOSAN plus+ is available exclusively for purchasers of our PHALLOSAN forte - please have the order number of your PHALLOSAN forte ready when ordering or contact our customer service if you no longer have it.
PHALLOSAN plus+ is the perfect supplement for all those who want to use their PHALLOSAN forte even more efficiently and flexibly.

---

Just wear your PHALLOSAN the way you like!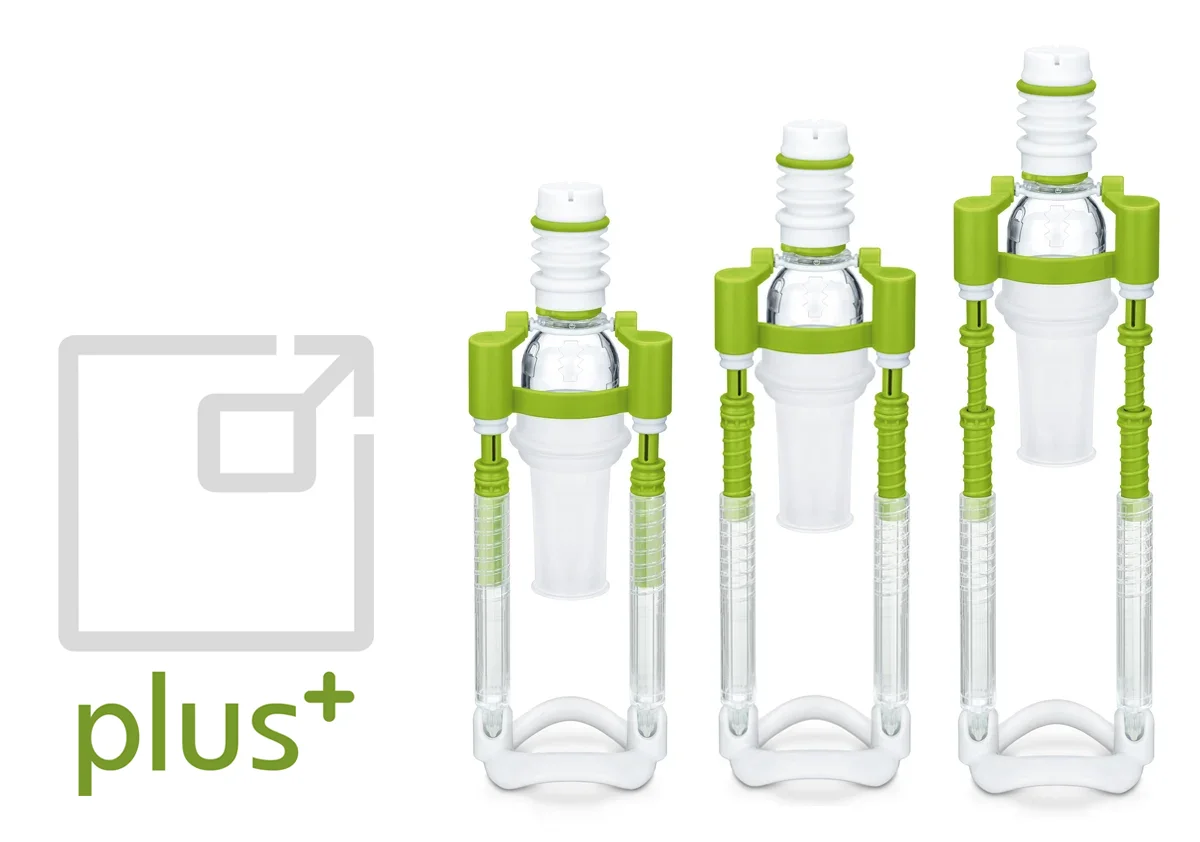 How do I order PHALLOSAN plus+?
PHALLOSAN plus+ FAQ
What is PHALLOSAN plus+?

PHALLOSAN plus+ is a supplement to use the PHALLOSAN forte extender more flexibly. PHALLOSAN plus+ allows higher pulling power and is designed for users that prefer a straight pulling direction.

How can I order PHALLOSAN plus+?

PHALLOSAN plus+ is only available for recent PHALLOSAN forte customers throught the official website.